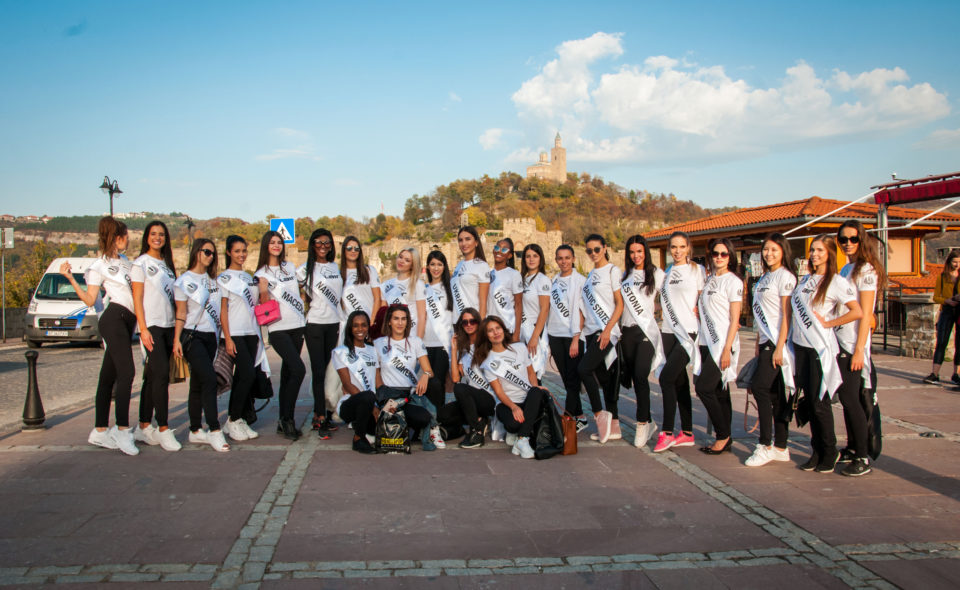 Тhe participants in the Lady Universe special guests at Interhotel Veliko Tarnovo
The participants in the world competition Lady Universe have been in our capital for several days. On October 15, thanks to Dary Travel, refreshed by Qwell's collagen water, in the comfortable teams – a special gift from the Bulgarian sports brand Flair, the beauties traveled to Veliko Tarnovo where they enjoyed the historical sights and hospitality of Interhotel Veliko Tarnovo within the new interior.
The participants became a real attraction for Tsarevets tourists, where a group of Japanese stopped shooting a photo with girls, met them and wished success. Beauty from all over the world, selfies, pose and laughter stood out for the fortress.
The interesting is yet to come! On October 17, at Bulgar restaurant, Hotel Marinela will be held the Evening of Nations, where the contenders will present traditional costumes for their country. On October 19 at Megami Club, the winner, who will be awarded the title of Lady Universe 2018.