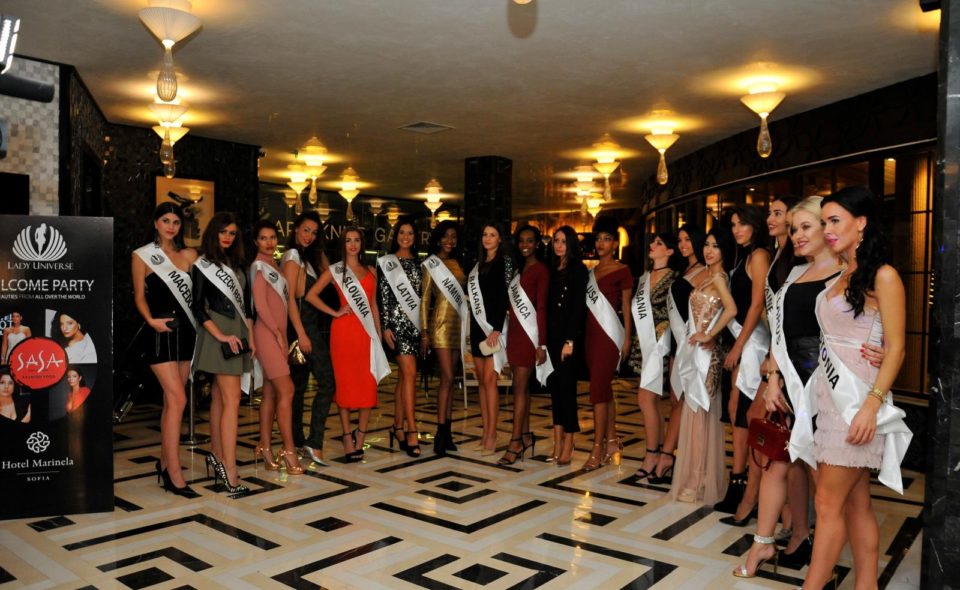 Hotel Marinela is becoming an arena of the international beauty
The first contenders for the Lady Universe 2018 title were greeted at SASA Paradise
Young girls from all over the world arrive at Hotel Marinella to fight for the prestigious crown of the Lady Universe 2018 competition. Representatives of Japan, Korea, Jamaica, Namibia, Russia, Ukraine, as well as beauties from the United States, Europe and the Balkans will be relaxed for welcome the 13th of October with the sophisticated and healthy cuisine of the new jewel at the Marinela Hotel SASA Fashion Food. Throughout the week of their stay, the cook's cooking adventures of the girls will continue at the best fish restaurant Captain Cook, again in the Marinella Hotel. The first arrivals were inspired by Marinella Hotel's modern atmosphere and started with selfies , the MS Yachting professionals and Code Fashion TV team are taking care of the convenient transfers of the girls. Upon their arrival, the world's contenders for the title received their gifts from the buggy sports brand Flaire and will have comfortable rehearsal teams as well as boutique swimsuits from Sufafree with which they will be represent for the official catalog of the contest.
Monday, October 15, the participants in the Lady Universe 2018 will travel to Veliko Tarnovo, where they will be special guests at Interhotel Veliko Tarnovo, they will be meet the mayor of the city, Mr. Daniel Panov, and will look at the sights of the ancient town and the fortress Tsarevets. Evening of the talents will be held at Interhotel Veliko Tarnovo, where the participants will be represent two fashion brands – Scarlett and Axel Hardy. Special guest will be the winner of the Golden Needle Hristo Chouchev, who will present an art collection. Hypnotic will take care of the attractive musical mood of the guests.
The host will be Zlatina Ivanova – one of the fashion reporters and tv presenter of Code Fashion TV!
At 16.10, the participants in the Lady Universe 2018 will return to the Marinella Hotel, Sofia, where they will enjoy rest, rehearsals and photo shoot for the upcoming contest. On 17.10 the Evening of the nations will take place in the exclusive atmosphere of the Bulgarian Marinella Hotel, with traditional Bulgarian cuisine with avant-garde reading and VIP guests from the business and the fashion elite of the country and soft drinks from Selected Brands.
The final of the Lady Universe 2018 competition will be the beauty in the MEGAMI club scene on 19.10 from 07:30 pm, where the new winner of the title will be chosen for the prestigious partner of the Goto Diamonds event.
For the appearance of the models take care of the professional haircuts of Code Beauty and the top make-up artist Svetlana Arsova.
See all photos in our facebook page