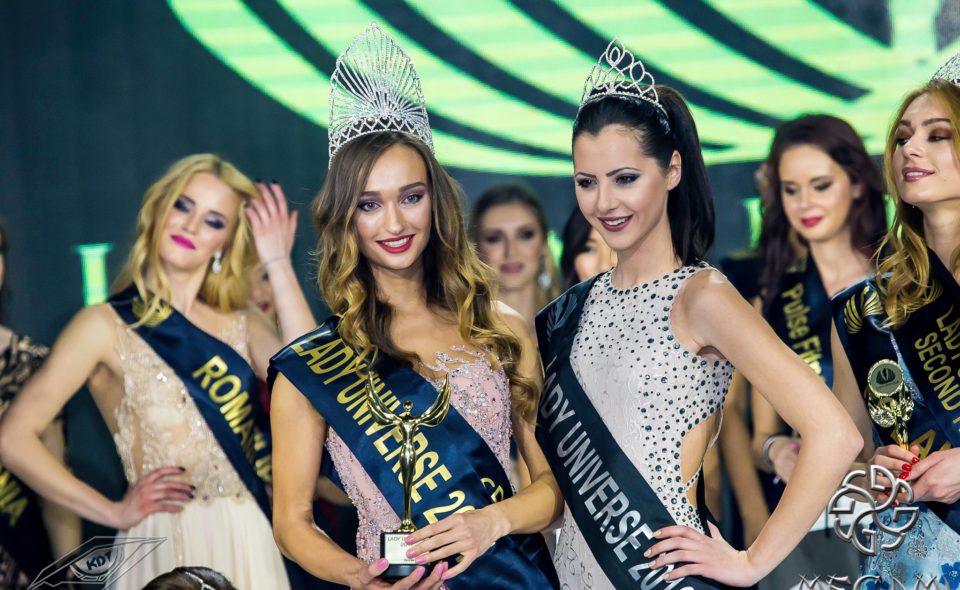 Lady Ukraine is the new Lady Universe 2017
The name of the new Lady Universe is already known. She is Nataliya Vlasenko and comes from Ukraine. The beautiful lady received the support of the international jury as well as the applauses of the public.
The final ceremony took place at Megami club in Sofia, a nice place for an entertainment in the Bulgarian capital. Representatives from more than 30 countries walked on the flashy scene with their national costumes. After the swimming suits the contestants sparkled like real stars with the stunning evening dresses made from the famous Bulgarian designer Christo Chuchev.
The exotic quest of the ceremony Vena Li emotionally thanked the organizers and shared her best impressions from Sofia and its citizens.
Here are some of the special awards in the contest:
Megami club face – Lady Ukraine
Megz` fashion face – Lady Hungary
PULS fitness and spa award – Lady Austria
Best national costume – Lady Japan
Best model – Lady Bulgaria
Best talent – Lady Belarus
Media`s choice – Lady Greece
Most elegant Lady Universe 2017 – Vena Li
Lady Universe Fashion Idol 2017 – Selena Du
The runners-up of Lady Universe are as follows:
4th runner-up: Lady Serbia
3th runner-up: Lady Italy
2nd runner-up: Lady Poland
1st runner-up: Lady Lebanon